As employees become more concerned about their well-being, they seek a company that puts value into it through a good workplace culture. They need leaders who support their growth, especially during challenging times, like the pandemic. The healthier a company culture is, the better the performance of the employees will be.
True enough, one of Silicon Valley's iconic leaders, Tony Hsieh, who founded Zappos, stated that his company's success was a result of "getting the culture right." According to him, improving the company culture enabled their branding and customer service to take care of themselves.
A company's employees aren't the only ones demanding a good culture. Consumers seek it, too, from the brands they're purchasing. A recent report has shown that 90% of people believe brands must take action to protect the well-being and financial security of their employees and their suppliers. In addition, 66% of consumers consider company culture and employee welfare as determining factors of whether they'd buy from a brand or not.
Fortunately, many companies heeded their employees' and consumers' demands regarding good company culture. With today's technology, especially social media, there is really no reason for a company to stay unaware of the importance of a healthy culture. And speaking of technology, how did it contribute to the change?
Technology Gave Companies Online Presence
One of the top workplace trends to watch out for in 2021 is increased online presence. Since the pandemic has forced many companies to turn remote, online services became the norm. The business-to-consumer interactions that were normally done face-to-face became carried out virtually.
As this setup is seen to continue in 2021, companies should direct their spending toward innovative technology. Without social media, video conferencing apps, and e-commerce, no business would've probably survived COVID-19.
Technology Simplified Communication
Embracing technology is a key strategy to improving a company's culture. If managers resist it, they'll fall behind the new social norms, and spend more on hiring employees who could've been remote ones. On the contrary, if they integrate technology in all departments, from human resources to marketing to finance, they'd spend less on payroll without hurting their productivity.
How? By using software that makes communication simple, even with remote employees or foreign suppliers. Something as simple as a company-wide messaging system will keep a whole organization in touch with each other. The higher the upgrade, the more tools they can use to optimize their organization's communication lines and customer relationship management.
Investing in ServiceNow implementation is an example of such a robust upgrade. ServiceNow covers almost all areas of a business, including human resources, risk management, finance, information technology, and customer service. With such software at your disposal, everything that you need to improve your business practices and culture will be on your screen.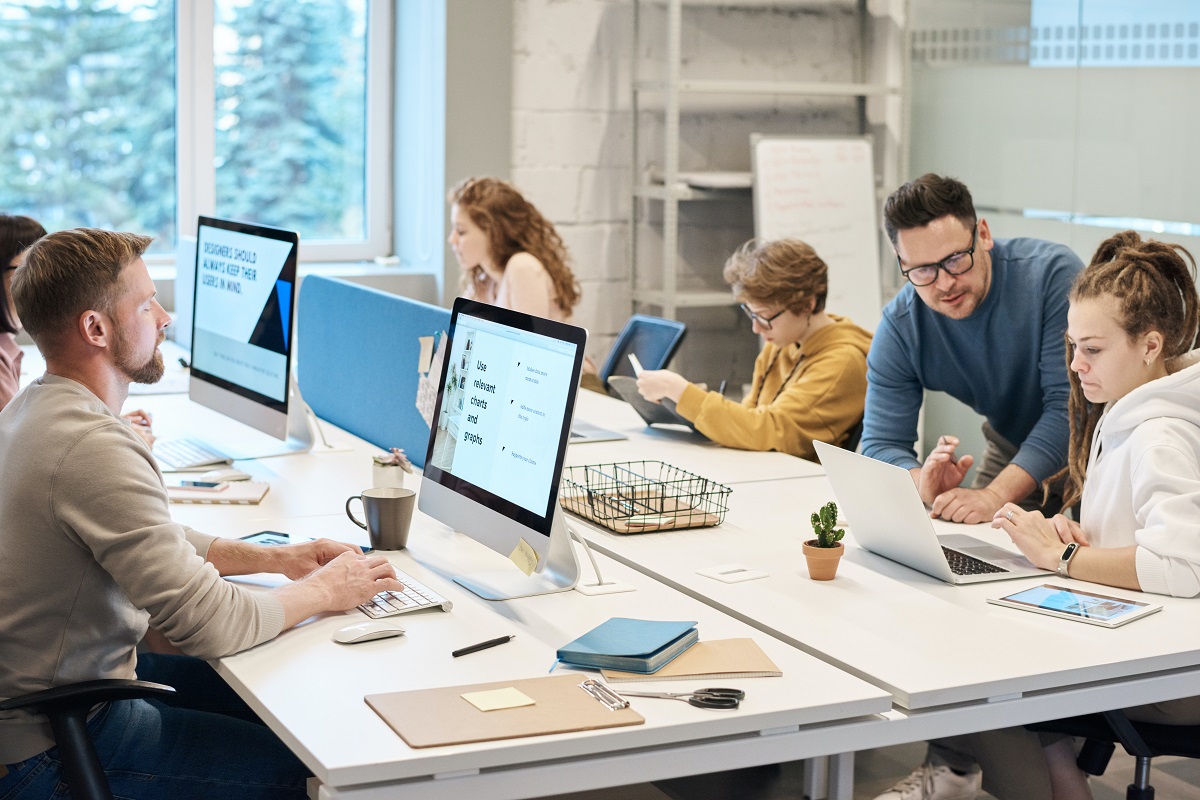 Technology Developed Accountability
Modern technology gave each individual immediate access to information. As such, today's generation of workers is more transparent than the ones from the previous generations. Every worker can have the means to access the information they need from the palm of their hands.
Their activities can also be tracked down through workplace apps or software. Hence, when a process experiences a delay, a manager can simply use the app or software to see where the problem began. As a result, they can demand accountability from the department that caused the delay. They can also suggest improvements and identify flaws to further smooth out a process.
Such technology encouraged companies to embrace transparency. It has improved company culture because when no one can hide, problems can be addressed and resolved quickly. If this level of transparency doesn't exist in a workplace, the team may not have a good relationship with each other or be less engaged in their jobs.
Technology Boosted Cybersecurity
Good company culture also involves securing data. After all, no employees or departments want their confidential information stolen and leaked. And of course, brands also deal with their customers' data, which they have to protect in order to maintain their trust.
Cyber threats and risks may evolve along with cybersecurity tech, but as long as you continue to invest in data protection measures, you'll always be one step ahead of hackers. Besides, boosting cybersecurity is another big trend to anticipate in 2021. Considering that many companies decided to extend their remote operations indefinitely, hackers will be attempting to infiltrate networks. And because WiFi networks at home are usually weaker than those in offices, companies should provide their work-from-home employees with the necessary IT support to prevent threats.
Overall, technology contributes to good company culture because it builds connections, speeds up processes, strengthens teamwork, and secures information. It has become an essential aspect in starting and running a business successfully.