Projections find that 25 to 30 percent of the United States workforce will still be working from home by the end of 2021. This means many of us will have plenty of time to engage in activities that can help improve many aspects of our lives. Thanks to technology, we don't even need to go to a specific location to take these classes; all we need is a functioning PC, laptop, tablet, or phone, a reliable internet connection, and the most teachable version of ourselves—and we can be on our way to self-improvement.
If you're stuck at home and want to improve in different ways, here are some worthwhile and helpful online classes to take during the pandemic.
Driving improvement course
It doesn't matter how long you've been driving—if you think there's room for improvement when you're on the road, a Basic Driver Improvement Course (BDIC) online course might be for you. You can voluntarily take this course to reduce your auto insurance rates, but your state might also mandate you to take this course or after you receive a traffic violation notice. Some benefits of taking this online class include:
Straightforward teaching, which helps students learn in easily digestible and accessible ways
Affordability
Convenience since you can take the courses on your own time and according to your comfortable learning pace
High success rates, since the students who take this course can avoid getting their licenses suspended, court fines, and high insurance rates
If you want to keep your driving record clean, consider taking this course and allow yourself to be the best driver you can be.
Java courses
If you have always been interested in programming, taking a basic Java course might be for you. Java is a computer programming language that uses commands in English instead of numbers. From our everyday devices such as our laptops and cellphones to more complex systems like data centers and supercomputers, Java has played a big part in creating complete applications that work on a single PC or be spread among various clients and services in a network.
If you want to learn how to think like a programmer, taking a Java course might be exactly what you need. Institutions like Duke University and the University of Pennsylvania offer online courses not just for Java but also for other programs like HTML, CSS, and even software engineering.
Business English
Business Language or Business English is all about the language used in international trade and business. Since English is one of the world's most used languages all over the world and in countless mediums like newspaper publishing, international communications, international trade, scientific publishing, diplomacy, and mass entertainment, there is definitely much to glean from training yourself in this field.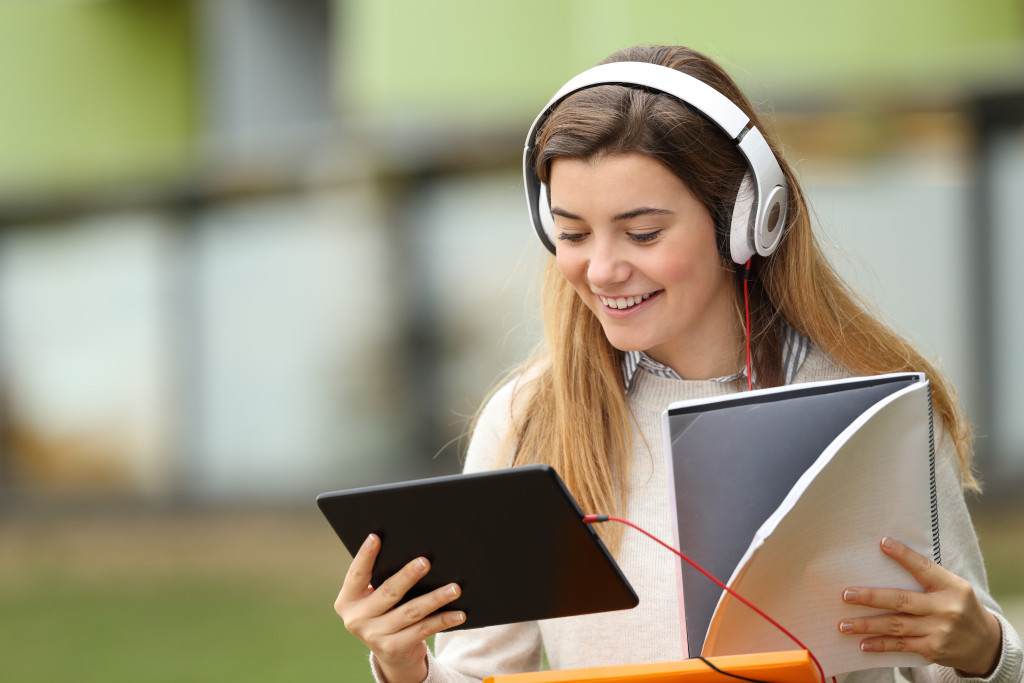 While it's one thing to have a native English proficiency, being skilled at Business English will help you communicate better in everyday workplace scenarios such as meetings, speeches, negotiations, presentations, report-writing, and C.V. writing. It will also be advantageous for writing business emails and other types of formal communication.
Marketing courses
If you're a business owner, you will benefit so much from learning the basics of marketing, even if your business is on the smaller side. The world of business is different now, and it's largely driven by internet trends, which can be unpredictable to the untrained eye. While you can certainly hire marketing experts to do the job for you, it will be advantageous to have a basic know-how of how things work. Even a few hours of study time can help give you a significant boost and edge over your competitors who don't know what you know. Marketing management includes the following sub-topics:
Brand strategy
Strategic marketing
Content marketing
Product or service launch
Digital marketing
Marketing plan and budget
Inbound marketing
Marketing campaign planning
Market research
Lead generation
And many others
We live in a world where consumers are information and tech-savvy, so it's important for business owners to know every possible tool they have in their arsenal to grow their business—and learning the ins and outs of marketing is key to that.
We are more than a year into the pandemic, and regardless of how the past year has been for you, you can always make room for improvement. If it can add joy and fulfillment to your heart, check what you can take. If it can help you be better at your current job and improve different facets of your life, consider taking online classes for self-improvement this pandemic.