At the moment, Jeff Bezos is the richest person in the world. With a net worth of 205 billion dollars, most of his earnings come from Amazon. In the Forbes list of top billionaires in the world, he is succeeded by Elon Musk, Bill Gates, and Mark Zuckerberg; all of them have built their companies by taking advantage of science and technology.
Take a look at the success story of the richest man in the world and get inspired to build your own empire.
Jeff Bezos
The hottest news just came in: Jeff Bezos is going to space. This is not permanent though; it's just an 11-minute joyride, according to CNN. Bezos did not become a multi-billionaire in just one day, though. He had to work hard to get where he is at the moment.
Early years
At an early age, Bezos showed signs of brilliance. When he was a toddler, he was said to take his crib apart with the desire to create a real bed. He continued to display his skills while spending summers at his grandparent's ranch from ages four to sixteen. Bezos was said to repair windmills at a young age.
Bezos was also a science geek. He was a fan of Star Trek, and since he was a kid, he has shown a desire to go to space. He probably watched reruns of the show while working in McDonald's as a teenager. Later on, Bezos entered Princeton University to study computer science.
Soon after graduation, various offers were immediately given to him. Intel and Bell Labs were among the companies that offered him jobs. However, Bezos chose a smaller startup company called Fitel.
He then left Fitel and worked at a hedge fund company called D.E. Shaw. He became senior vice president of the company after four years. But this didn't stop him from leaving the company in 1994 as soon as he discovered the value of the web.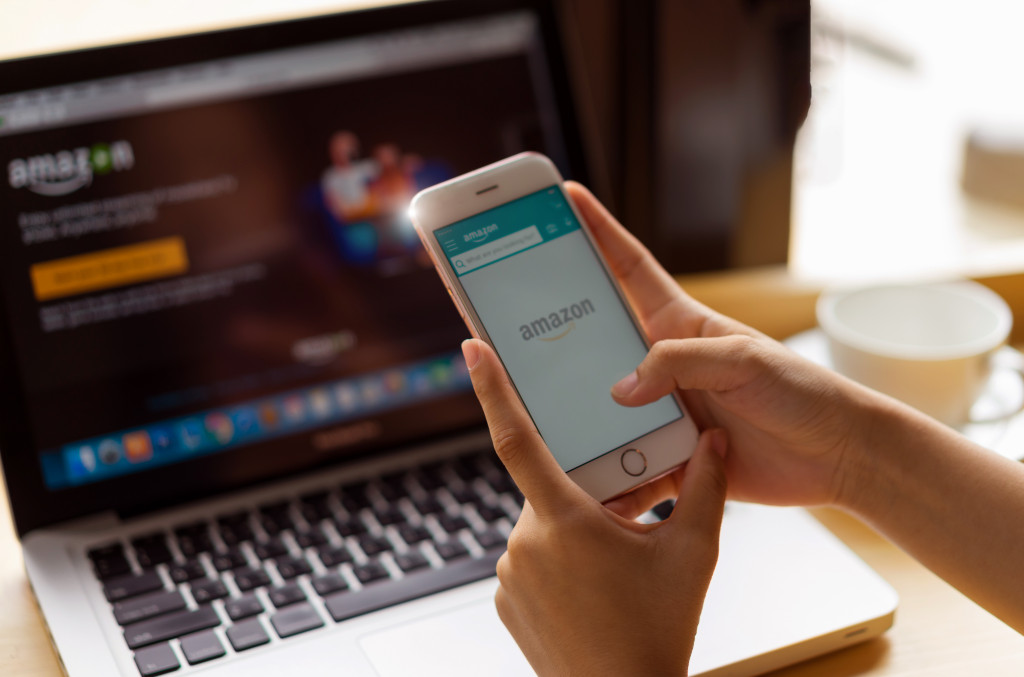 The start of Amazon
In 1994, Bezos found out that the digital world has grown by a whopping 2300% that year. He quickly decided to take advantage of this. Bezos started a small business by selling books online. Starting his own company was scary, but Bezos took the risk. This is how Amazon was born.
In the early days of the company, a bell was rung in the office every time someone made a purchase online; this was reminiscent of the bell ringing in Wall street; this was done every opening or closing of the day's trading. A few weeks after though, Bezos and his team had to stop the ringing. Sales were increasing, and they cannot stop operations every time someone buys an item on their site.
It took only one month for Bezos and his company to sell books to 45 countries. Three years after starting Amazon, his company went public on May 15, 1997.
Now, Amazon sells various products; whatever you need, you will find in Amazon. As for Bezos, you know the rest of the story. From a simple toddler who likes to fix things and a teenager who likes watching Star Trek, he is now a multi-billionaire who owns a space exploration company called Blue Origin.
A review
From Jeff Bezos' life story, we can conclude a few things. There are various ingredients to success. One is an intrinsic skill. When Bezos was young, his talent, knowledge, and curiosity were obvious. But intrinsic capabilities are nothing without hard work.
Bezos worked hard to get where he is now. He also took risks. He did not settle at his hedge fund company even though he has security in that job. Bezos saw an opportunity, and he grabbed it. He saw the value of the internet, looked ahead into the future, and now, he is at the top of that future.
Based on Bezos' life story, we can learn some lessons. This is especially true for those who aspire to build a business and be successful in the future. Learning from Bezos' story, you can start small and grow into a big company later on. You just have to take the opportunity that is available to you.
Just like Bezos, you can utilize the internet to your advantage. The web is ever-expanding, and your company's growth can ride along with it. For example, you can take advantage of an SEO firm and make your business known. Who knows? You may be the next Jeff Bezos.
Based on the National Academic Press, the role of science and technology is fundamentally to help social and economic progress. Some are smart enough to effectively use innovations to their advantage.