Having an online presence can significantly impact your business's success. In this digital era, some businesses still don't see that most of their customers will look for their website first before buying anything.
If you have been managing your business for far too long without a website, you probably think that you don't need it, especially if you are successful. But keep in mind that your competitors are innovating day by day, so should you. Otherwise, it's only a matter of time before you see your business fail.
The truth is that "now" is always the best time to invest in a website for your company. It offers numerous advantages for all types of businesses, and the majority of these benefits include increased sales and higher income.
Are you still not convinced? Here are the benefits of a business website that can change your mind.
It Makes You Look Professional
Consumers will more likely transact with you if you look professional. We're not just talking about wearing a bow tie or a coat. It's about your business's credibility as a whole. Eighty-four percent of modern consumers think that a company is more credible if it has a website than businesses that utilize social media pages only. A website is also a great platform to show off your business awards and professional certifications.
Moreover, your website also pushes you to use a branded email address (ex. markyphotography@mysite.com), making you look more professional. Using a personal email address can make it hard for people to trust you as they cannot validate your credibility. Further, many email marketing tools do not allow personal email addresses. In other terms, you need a business email account to take advantage of email marketing.
You Can Attract New Customers Through Google
Your business is probably doing well on its own, but all companies experience consumer turnover. And while you might think that your customers are enough to maintain your business, attracting new customers is still vital to ensure continued success.
One of the best ways to do this is by boosting your visibility on Google. A business website can give you numerous access to various strategies and tools for search engine optimization (SEO). And SEO is fundamental in putting your business in front of Google.
But doing so is not always easy. Here's the tricky part, you need to have excellent core web vitals. This is Google's way of assessing how your website performs and if your website is offering a positive experience to its visitors. In this case, you need to optimize your core web vitals to ensure a desirable visitor experience.
You Can Transparently Showcase Your Products
A website allows you to boast about what your business offers by posting excellent quality images or videos on your website. You can also take advantage of the design of your website to share a glimpse of what it feels like to make purchases from your company.
Additionally, you can publish relevant information about your services and products on your website to ensure that you are attracting potential customers. For instance, if you manage a restaurant, you might want to post your vegan meals, so people who do not like to eat meat know that they have options.
You Can Display Reviews and Feedback From Happy Customers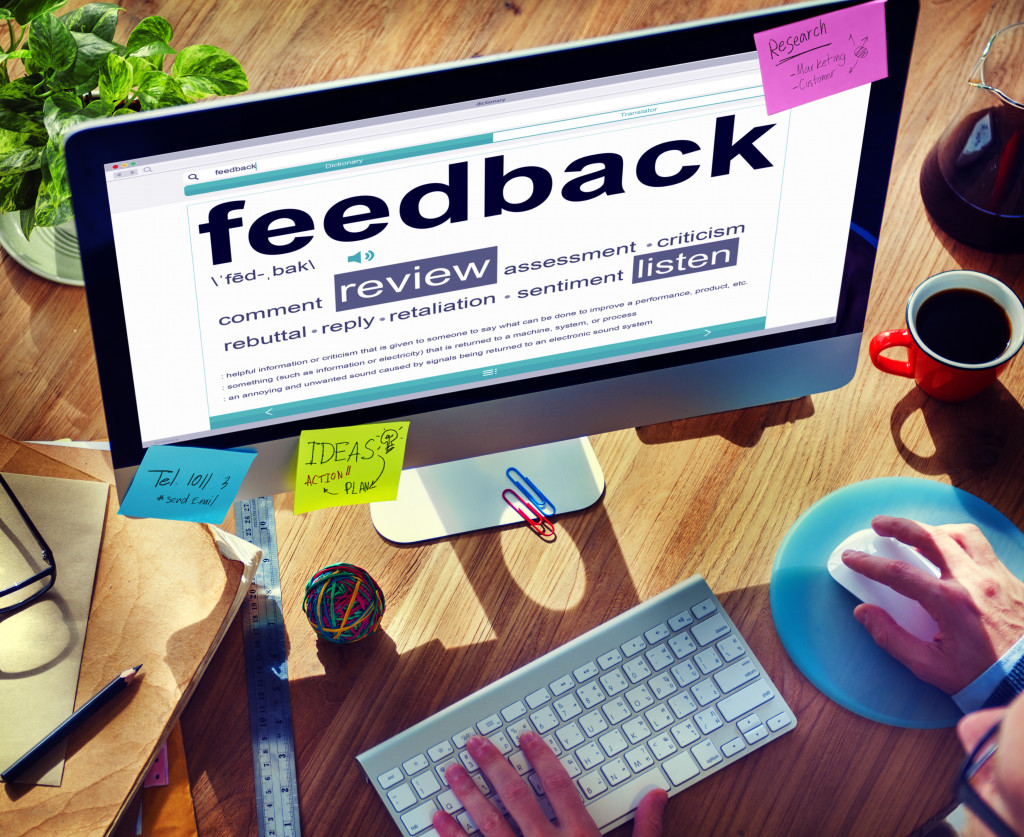 Displaying your best testimonials and reviews on your site is a subtle yet efficient way to build social proof. This can come in different forms, like the reviews you received on your social media pages or actual customer testimonials.
Further, if your business appeared in magazines, newspaper articles, or local blogs, you can also include those on your website.
Publishing your reviews on your site is also a great way to keep a permanent archive of your customer feedback. This means that if the source of the review shuts down, you'll still have access to the reviews of your business.
It Encourages Customers to Talk to You
Make sure to include your contact information on your website. That way, potential clients and customers will have a way to contact you. But be strategic about the placement of your contact information. It should be somewhere visible and noticeable, like the footer or header. By doing this, the visitor can see your contact numbers or office address on every page of the website.
Maintaining a Website Is Affordable
Building a website is more affordable than it used to be. Depending on your preferences, you can maintain a non-technical and simple website for $100 a year. WordPress, which is the most prevalent way to establish a website, is free for the core software.
Hopefully, this article encouraged you to start your business website. As you can see, its benefits can help your business grow and expand, allowing you to potentially transform your business into something bigger. A website is essential if you want to thrive in the industry for a long period.