Does This App Stand Alone for Serial Connectivity?
We got a recommendation for the Get Console, iPhone and iPad App as the one for serial connectivity. What about an Android app?
Photos & Slideshow
Does This App Stand Alone for Serial Connectivity?
Latest News
Projectors 101 — The Basic Knowledge You Need for Your Higher Ed Solution
TechDecisions Guide to 28 Short-throw and Ultra-short-throw Projectors for Higher Ed
The Institute of Culinary Education Serves Better Content Delivery with T2 Computing, iPads
New Sound System Wows Visitors, Encourages Mixing at NMU
Latest Resource
6 Reasons Why Your Space Needs a Lampless Projector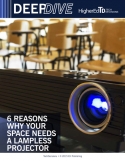 Lampless Projectors Are Appearing Your Conference Room, Classroom and Worship Space
TD Staff
·
April 27, 2012
AMX and Crestron control system programmer, Nick Miller recommended the Get Console serial connectivity App for iPad and iPhone. He says, "Works wonders. It even allows remote console through the web."
The Get Console App is $9.99 and requires a $59.00 cable.
Others "say" that Androids don't have an issue connecting. Let's hear about it! It is looking like iOS is winning the App battle.
Latest Resource
6 Reasons Why Your Space Needs a Lampless Projector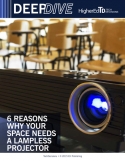 Lampless Projectors Are Appearing Your Conference Room, Classroom and Worship Space